Picture Of The Day for March 24, 2011
April In UK
G.L.O.R.Y. Girl April Hunter recently returned to the US from an overseas trip. For those of you who wondered where she was and what she was doing...
Hi everyone! I've just gotten back home after attending the British Grand Prix in London, England. Rachel St. Claire and I were the only two pro wrestlers—male or female!—at the massive fitness expo this past weekend. She's from Dublin, Ireland, and works for American Rampage Wrestling and Irish Whip Wrestling. We were brought in through UK supplement company Extreme Nutrition.
The convention ran its first year very successfully and was packed with fans. They had imported stars from all over to compete in their Under 202 division and Open Bodybuilding shows, plus offered tons of samples, cage fighting, sword and strongman demonstrations, Xtreme Games and fitness model/bikini searches. What a fun weekend!
Bonus POD!
Picture #2
Bonus POD!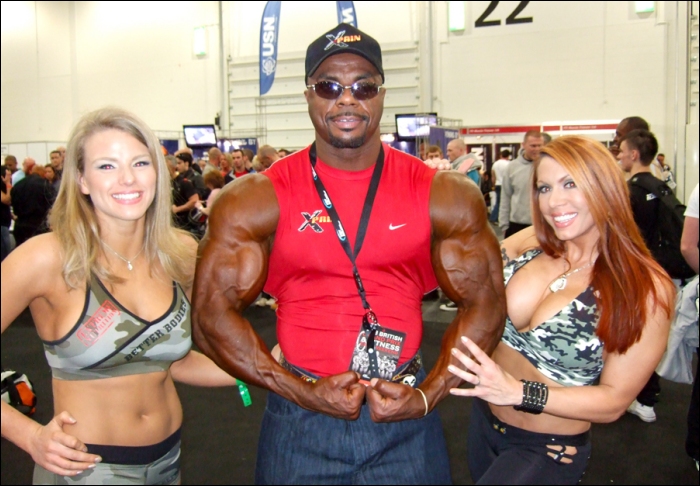 Bonus POD!
Picture #3
Bonus POD!